Self-Help Principles for OCD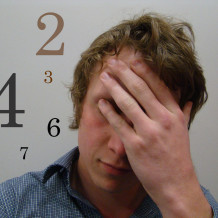 PRINCIPLE #1:
YOU MUST CHOOSE WHETHER YOU WANT TO BE AN ACTIVE PARTICIPANT IN SOCIETY OR BE ISOLATED FROM SOCIETY
Obsessive-compulsive symptoms, when allowed to run rampant in your mind, will isolate you from the world around you. To satisfy those compulsions it will require distance (first physically and subsequently mentally) from people. You must decide which way you will go: will you let OCD rule your life and cause you to give up relationships with family and friends, or will you work at making a happy, healthy and fruitful life for your family and yourself?
If you have chosen to enjoy the world around you and live a full life, use the following principles as weapons in your arsenal in this battle against OCD.
PRINCIPLE #2:
TREAT YOUR OCD AS AN OPPONENT TO YOUR PURSUIT OF HAPPINESS IN LIFE AND FIGHT AGAINST IT DAILY
The above decision within yourself to become a happy, healthy, interactive person is critically important because it will affect your attitude toward each and every battle with OCD you will encounter in your lifetime. OCD is an opponent to your goal and reminding yourself of this commitment will give you strength and a sense of overall purpose when facing a compulsion that you do not want to resist. You need to stand your ground and fight OCD as it opposes you in your daily activities.
Recognize that giving in to your compulsions never makes your OCD better and gives fuel to the fire. When faced with the urge to act out a compulsion, OC'ers MUST learn to reason within themselves the following:
"If I do not engage in compulsive rituals, no one will die or be harmed. Whatever "disasters" I am trying to prevent has not killed me yet and will not kill me an hour from now. However, if I give in to my compulsive rituals, OCD is going to continue to dominate my life and keep me from happiness. I WILL NOT let it have victory over me."
This line of reasoning is very effective for many patients. Experiment a little and discover what works best for you. Realize in the beginning that you will probably have to start very small. Give up washing your hands and/or check or reduce the amount of time you wash and/or check and work up to overcoming bigger anxieties at you own pace. Don't let other people push you too much, but remember that old saying, "No pain, no gain." Every victory you achieve will bring you that much closer to your goal and will give you a sense of accomplishment and regained control over your own life.
PRINCIPLE #3:
TAKE A CHANCE AND START TO TRUST PEOPLE AGAIN
Many with OCD have symptoms that result in walls of doubt between themselves and people with whom they come into daily contact. For example, the washer who would become terrified if a stranger would come up to and touch her babies is "convinced" that others are more careless about the presence of dirt or germs on their hands. Fact is, most family members, friends and fellow employees would not touch our babies or walk on our carpets if they thought that something harmful was on their hands or shoes. True, your definition of what is harmful may be different from theirs, but this is where you must put the principle into practice. Being a participant in society involves trusting the people around you to a reasonable extent. If you have lost the ability to judge what is reasonable trust, remember how you acted toward people before developing OCD, or take notes from a friend you respect in a similar role as yourself (i.e., another mother, father, student, business person, etc.).
Trusting other people is probably one of the most difficult things someone with OCD needs to do. It involves giving up control to someone else, and control is to a great extent what OCD is all about. Start small and work up to more difficult matters. If you feel compelled to clean excessively after a guest has been in your home, try to delay responding to this urge. Remind yourself of your need to be more trusting of people. If you must clean or wash, keep it to the bare minimum, and stay committed to delaying longer and doing less the next time. It will take courage, but you will be happier in the long run.
PRINCIPLE #4:
FIND A NEUTRAL ZONE
Compulsions to wash excessively, for example, can be very strong upon arriving home after becoming "contaminated" from some experience away from the home. Coming in contact with a sick person, touching some supposedly dirty object or walking through a smoke-filled room may trigger the desire to ritualize. Often it is very helpful to find a place in your home where you can go to sit, relax, distract yourself until the urge subsides. Call this area your "neutral zone." It can be a secluded den or office, bedroom, backyard patio, any place where the urge to ritualize can be allowed to subside. After approximately thirty minutes to an hour in this neutral zone, it often is possible to return to normal home activities. Find out what works best for you.
PRINCIPLE #5:
REDIRECT YOUR OBSESSIVE NATURE TOWARD A MORE SATISFYING, HEALTHY OUTLET
Obsessions and compulsions may have been occupying most of your thinking for some time. Physical activities, crafts or hobbies can help to take the place of the OCD thoughts in your mind.
PRINCIPLE #6:
FIND SOMEONE, PREFERABLY A PROFESSIONAL WITH OCD EXPERTISE, TO GUIDE YOU AND ENCOURAGE YOU IN YOUR ENDEAVOR
A trained professional with OCD expertise can give you the support and encouragement you so desperately need in your battle to attain the small but vital triumphs which would seem insignificant to most people. He or she can also give you some gentle shoves to push on a little harder than you might do alone and can help to remind you that you are a very competent, able person who has much to offer to the world around you.